Welcome to my website!!!!
I am so glad that you have taken the time to stop by! I know that you have many choices in real estate representation and I am honored that you are considering me . As a military spouse of 27 years and the mother of three wonderful children & a new grandma! I know relocation is never an easy evolution, but I am commited to assist you and your family in making the transition go a little smoother with less bumps in the road to or from Virginia Beach or the surrounding area. I may even be able to save you thousands of dollars in the process of listing and selling your home or making a new purchase. I have access to every property for sale in the area listed on the MLS and also can represent you in a For Sale by Owner transaction. Please come in and look around, be sure to click on the many helpful links I have recently added to make your buying or selling process a pleasant experience.
I can offer many helpful hints from who delivers the best pizza to where is the closest dance studio or how long will my son or daughter ride the bus to school? Let me know what you are looking for and I will be happy to send you listings via e-mail to review at your leisure.
**** For all of the Mobile Unit Families preparing for relocation Welcome!!!!! I would be thrilled to help you locate a new home whether you would be renting or purchasing. Be sure to check out the EOD family Web site on the links page, it is a great site filled with tons of information.
Please feel free to e-mail me with any questions or comments and I will respond promptly. If you would like to know what BAH is for this area go to http://www.defensetravel.dod.mil/site/bahCalc.cfm and follow the prompts. Thanks again for visiting and come back soon.
Katie
isellbeach2bay2@aol.com
Ranked in the top 1% of All Real Estate Agents by sales in The Hampton Roads area 2019 & 2020
One of the top 50 Women in Real Estate, Southside 2020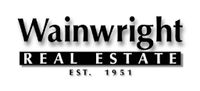 Wainwright Real Estate 4098 Foxwood Drive Virginia Beach, VA 23462
Licensed Virginia Real Estate Broker